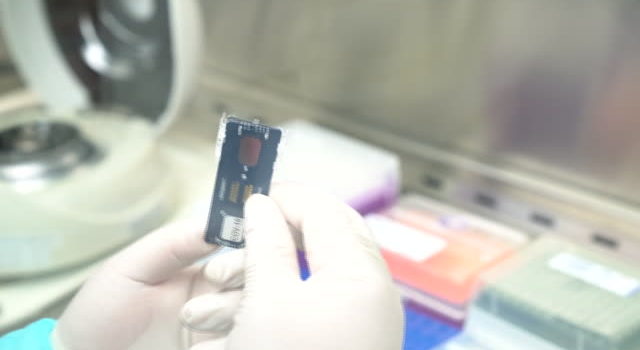 06/02/2021
Near-patient testing (also known as point-of-care testing) can be defined as a medical diagnostic testing taken at the time of patient consultation with instant availability of results to make immediate and informed decisions about patient care.
This is usually in an effort to diagnose and treat a patient in the fastest manner possible. Traditionally, diagnostic testing has occurred in a complex laboratory. Many manufacturers and healthcare practitioners have been pushing for decades to decentralize some of this testing, and bring the testing and the diagnoses closer to the patient. This is all in an effort to improve care and patient outcomes.
Efficiency in any workplace is vital—inefficiency costs money, wastes time, can affect quality, and can be very frustrating for employees and customers alike. In the healthcare environment however, inefficiency can negatively affect patients' lives by delaying diagnosis and treatment. Point-of-care testing (POCT) can provide a faster turnaround time than testing performed in the central laboratory, which leads to cost/time savings as well as improving outcomes. With high quality point-of-care diagnostic kits, performance of a test in the immediate vicinity to a patient can provide rapid results outside the conventional laboratory environment.
There are three different aspects to POC testing which include; Diagnosis, Monitoring and Screening.
Where is POCT Done?
Point of Care testing can be at the bedside, or near the patient. The most general way to think about POCT is that it's any testing performed in a healthcare setting that's not done in the lab.
This implies that POCT can be performed in the following settings:
Hospitals
Urgent Care Clinics
General Practitioner's Offices
Retail Clinics
The Benefits
When properly utilized, POCT has been shown to yield measurable improvements in patient care, workflow efficiency and even provide significant financial benefits. Not only does it make life easier for patients, who will not have to travel to another location for lab tests.
Improved Healthcare Outcomes
The quicker the diagnosis, the better the healthcare outcomes. That being said, there is a balance between quick diagnoses and accurate, reliable results. It's critical that healthcare professionals understand the importance of sensitivity, specificity, accuracy and precision.Research suggests that diagnostic delay deters the focus from Point-of-Care (POC) testing. Existing rapid tests are not prompt enough to ensure shorter turn-around times and faster treatment decisions. To realize the full potential and success of POC programs, manufacturers and key decision-makers need to overcome ground realities and barriers.
POC testing ensures rapid turn-around times, allow for quick diagnosis and referrals or treatment decisions within the same patient encounter. Only will a POC test be regarded as efficient when it is innovative enough to manage infectious diseases, shorten diagnostic delay and treatment initiation. 
Other benefits Include:
Efficiency – Tests performed at the point of care allow for more efficient workflow processes.
Speed – Rapid test results enable expeditious decision-making and treatment
Expanded capabilities – Testing is possible at a wide range of sites, including underserved populations, rural areas and disaster zones
Stability and handling – Reduced possibility of sample deterioration. In some cases, a reduction in the specimen volume required is an advantage for patients requiring frequent testing.
Shorter Process – Fewer steps are necessary, including no transportation of samples and easier communication of results
Portability – Portable devices means fewer space requirements and a flexibility to move the testing to either the physicians lab or the exam room,
At Microbiology East Africa we focus on providing point-of-care (POC) devices and equipment in Kenya and East Africa to ensure ensure that diagnostic results are relayed within minutes for an actionable treatment decision. We can provide you needful resources, including how to organize and run your lab efficiently with Point of Care Testing Equipment.